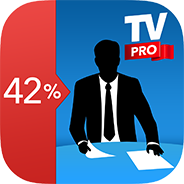 Watch International TV in Germany – with Live TV
Stream TV channels live from all over the world in Germany. As well as the most popular German channels, Live TV offers a huge selection of international channels. Watch your favorite international TV shows live on iPad, iPhone, Apple TV and Mac, with over 200 broadcasters, unique special interest channels, and no ads when switching streams.
Stream TV from the USA, Turkey, Russia and more

.
Live TV is the only German language TV app also intended for international users: Access countless channels for news, business, cooking, children's TV, and more – from countries all over the world, including:
With over 200 international channels available, Live TV allows you to stream your favorite TV shows in many languages: As well as German, English and French language shows, you can find channels, sub-channels or dubbing in Italian, Greek, Turkish, Arabic, Polish, Bosnian, Belarusian, Hindi, Swedish, Mandarin, Dutch, Portugese, Swiss, and more.
Check out the sub-channels offered by some broadcasters. There you can also find regional channels, event channels, or diverse foreign language streams.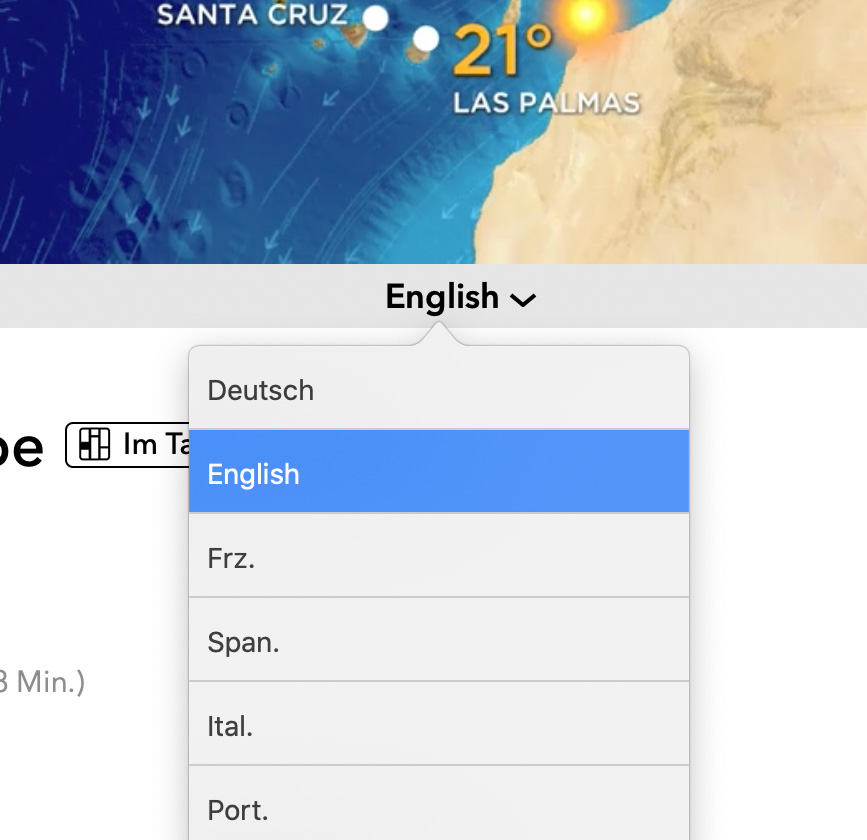 The selection of available regions and broadcasters may vary.
Your global news broadcaster:
Get the headlines from everywhere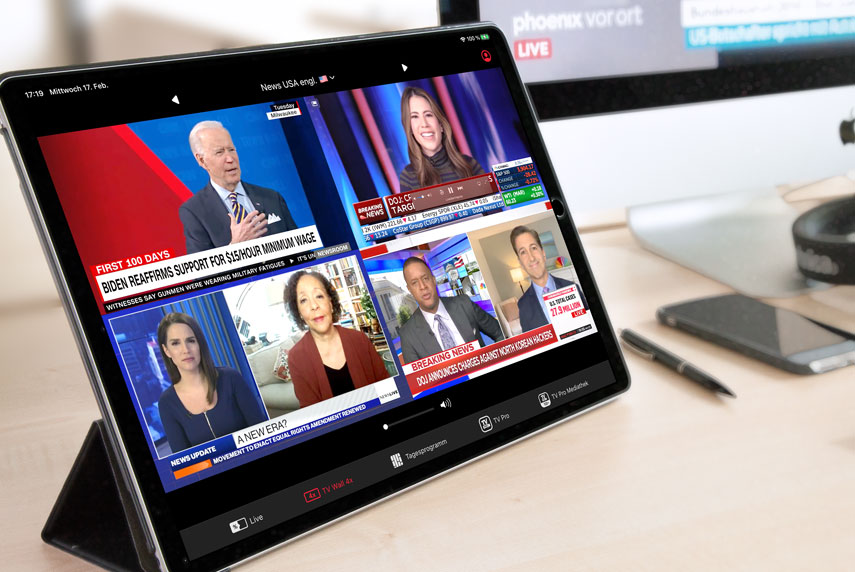 Your "Newsroom to go": Get the breaking news headlines from all around the world in realtime, in your language.
Live TV offers various international news channels from all over the world and with the Live TV Wall, you can watch 4 streams at once – a great way to keep up to date with big international news stories.
Watch over 200 channels – including countless international channels, many in HD
Listed in realtime based on viewing figures
Search for channels and programmes
Custom channel sorting 
Determine your stream quality (i.e. lower quality streams for mobile for data saving)*
Live TV Walls: Watch 4 channels parallel (e.g. international news channels) on iPhone, iPad and Apple TV
Timeshift support*: Never miss your favorite shows with instant rewind
Regional or topical sub-channels*
TV Pro Mediathek links for available programmes
Picture in Picture Mode: Surf and watch your favorite TV shows at the same time
* available for selected channels (channel-dependent)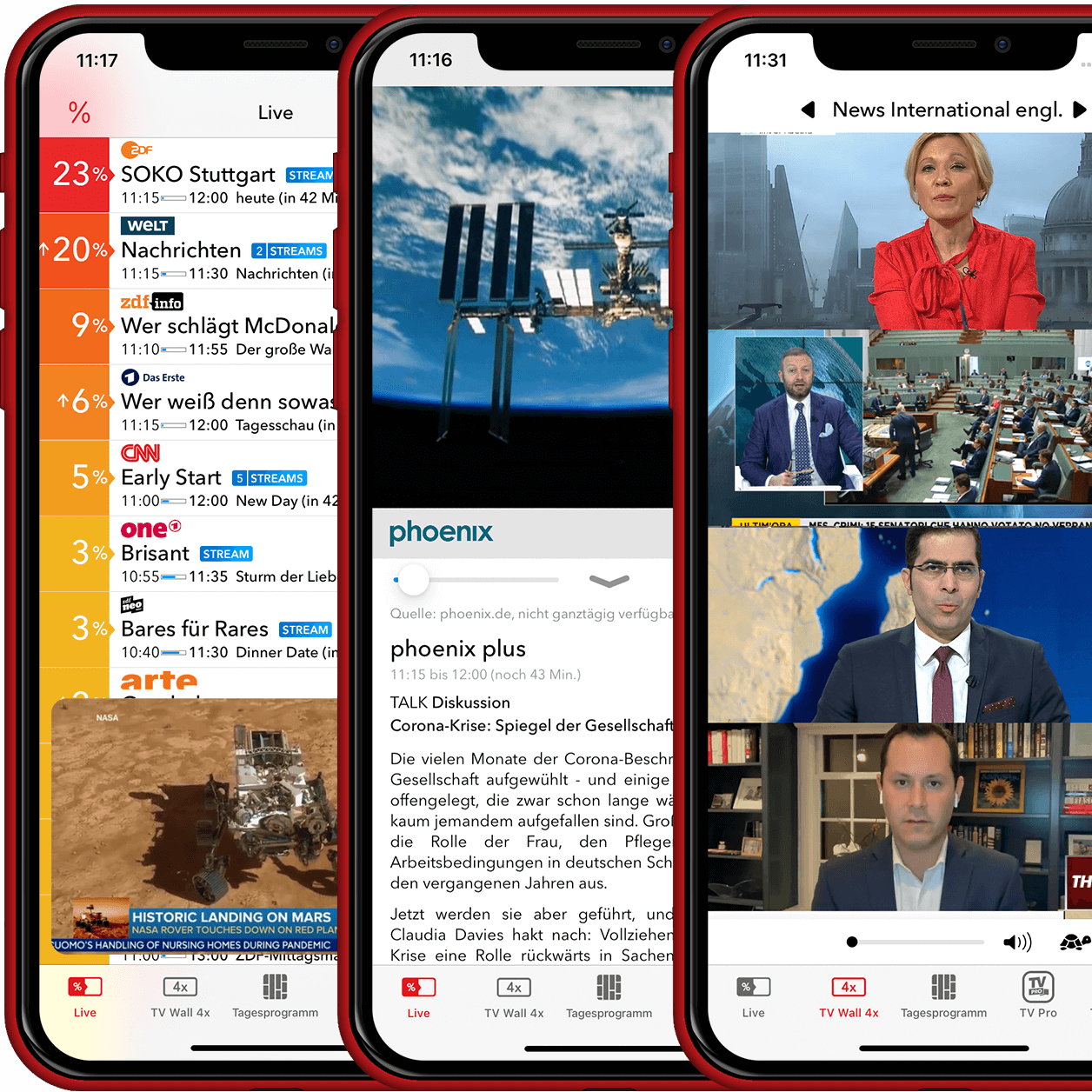 Download and test Live TV free
Get Live TV as part of the all inclusive package for all your devices
or get your package for individual platforms
From € 0,84 per month